GRAY KELLY
$850.00
MADE TO ORDER CLASSIC SHORT BRIM AVOCADO FEDORA GRAY-KELLY, GREEN-THRU, RED SILK-HEADBAND B_CLASS Grade: 20 Brim: 3″ 1/4 "Unforgotten Mysticism of the coasts of Ecuador, a living treasure, almost touch by a magic wand, is The Art of Toquilla Straw Hat Weaving." (Montecristi Hat) "In Montecristi-Ecuador live the great masters weavers. Hats so elegantly weaved the world soon started to notice its splendor providing local artisans a living and offering the world a new fresh version of perfection. This place which location constantly fascinates those who understand the value of it and the many rewards that comes with it as well. We hear of an ideal weather for natural resources and fields that can only survive its uniqueness subject to the precise temperature. Time as an ally only confirms that for many years this new world of fantastic and wonderful fields is the mother of South American art and here we stand today to give you a taste of her finest creation." (Montecristi Hat) "Inscribed by the UNESCO France, December 2012, on the Representative List of the Intangible Cultural Heritage of Humanity, the traditional art of weaving a Toquilla Straw Hat is a fair representation of excellence, history, art, craftsmanship, class, and luxury." Furthermore, Montecristi Hat is Certified by the Mayor of Montecristi and the Director of Tourism from Montecristi since March 2012, as the finest Toquilla Straw Hats. Montecristi Hat a trademark of Monticristi LLC based in NYC, has become the brand that represents the finest Toquilla Straw Hats found in the market. From the center of the Earth to the most fashionable cities carrying its essence and the details not too many hands can elaborate, but many perfectionist admire and many who History understanding plays a major role can embrace the beauty of its magnificence." (Montecristi Hat) Montecristi Hat will be constantly endeavoring on the name of luxury, fashion, class, art, history, culture, craftsmanship, but most importantly it will be communicating the reveries of the Artisans to the world. Montecristi Hat is very proud to represent the Finest Toquilla Straw Hats in the industry. All of our hats reach the exclusive, distinctive, and inimitable characteristics that are needed to be the finest straw hats. All of our hats are made in United States by different exclusive designers, and handwoven in Montecristi-Ecuador. Moreover, we count with the finest team of artisan exclusively from Montecristi who are committed to prevail its prestigious heritage. Montecristi Hat has awaken the Millenary concept of THE TOQUILLA STRAW GRADING SYSTEM (THREAD COUNTS). This grading system allow us to measure the finesse of the hat; the same system which has been used since the very beginning of its legacy in Montecristi-Ecuador. E_Class, S_Class, F_Class, B_Class, L_Class, and Cr_Class are the short names for Extra Fino, Super Fino, Fino, Brisa, Llano, and Crochet. These are the classes of finesse of the weave, and are base on 14 to 50 thread counts per 1 inch. Also, for the first time in history, Montecristi Hat has fashioned and officially incorporated the C_CLASS to the TOQUILLA STRAW GRADING SYSTEM. It is the first time a new class is incorporated to the Toquilla Straw Grading System. In addition, a Montecristi Hat has more than 5000 years of craftsmanship history that has been passed from generation to generation. A Montecristi Hat reaches the finest quality to truly be "A Genuine Piece of Art". "Art and Lifestyle"
Description
Size Guide
Additional information
Reviews (0)
Description
MADE TO ORDER
CLASSIC SHORT BRIM AVOCADO FEDORA GRAY-KELLY, GREEN-THRU, RED SILK-HEADBAND
B_CLASS
Grade: 20
Brim: 3″ 1/4
"Unforgotten Mysticism of the coasts of Ecuador, a living treasure, almost touch by a magic wand, is The Art of Toquilla Straw Hat Weaving." (Montecristi Hat)
"In Montecristi-Ecuador live the great masters weavers. Hats so elegantly weaved the world soon started to notice its splendor providing local artisans a living and offering the world a new fresh version of perfection. This place which location constantly fascinates those who understand the value of it and the many rewards that comes with it as well. We hear of an ideal weather for natural resources and fields that can only survive its uniqueness subject to the precise temperature. Time as an ally only confirms that for many years this new world of fantastic and wonderful fields is the mother of South American art and here we stand today to give you a taste of her finest creation." (Montecristi Hat)
"Inscribed by the UNESCO France, December 2012, on the Representative List of the Intangible Cultural Heritage of Humanity, the traditional art of weaving a Toquilla Straw Hat is a fair representation of excellence, history, art, craftsmanship, class, and luxury." Furthermore, Montecristi Hat is Certified by the Mayor of Montecristi and the Director of Tourism from Montecristi since March 2012, as the finest Toquilla Straw Hats. Montecristi Hat a trademark of Monticristi LLC based in NYC, has become the brand that represents the finest Toquilla Straw Hats found in the market. From the center of the Earth to the most fashionable cities carrying its essence and the details not too many hands can elaborate, but many perfectionist admire and many who History understanding plays a major role can embrace the beauty of its magnificence." (Montecristi Hat)
Montecristi Hat will be constantly endeavoring on the name of luxury, fashion, class, art, history, culture, craftsmanship, but most importantly it will be communicating the reveries of the Artisans to the world. Montecristi Hat is very proud to represent the Finest Toquilla Straw Hats in the industry. All of our hats reach the exclusive, distinctive, and inimitable characteristics that are needed to be the finest straw hats. All of our hats are made in United States by different exclusive designers, and handwoven in Montecristi-Ecuador. Moreover, we count with the finest team of artisan exclusively from Montecristi who are committed to prevail its prestigious heritage.
Montecristi Hat has awaken the Millenary concept of THE TOQUILLA STRAW GRADING SYSTEM (THREAD COUNTS). This grading system allow us to measure the finesse of the hat; the same system which has been used since the very beginning of its legacy in Montecristi-Ecuador. E_Class, S_Class, F_Class, B_Class, L_Class, and Cr_Class are the short names for Extra Fino, Super Fino, Fino, Brisa, Llano, and Crochet. These are the classes of finesse of the weave, and are base on 14 to 50 thread counts per 1 inch. Also, for the first time in history, Montecristi Hat has fashioned and officially incorporated the C_CLASS to the TOQUILLA STRAW GRADING SYSTEM. It is the first time a new class is incorporated to the Toquilla Straw Grading System.
In addition, a Montecristi Hat has more than 5000 years of craftsmanship history that has been passed from generation to generation. A Montecristi Hat reaches the finest quality to truly be
"A Genuine Piece of Art".
"Art and Lifestyle"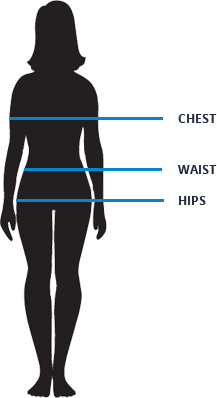 | size | chest(in.) | waist(in.) | hips(in.) |
| --- | --- | --- | --- |
| XS | 34-36 | 27-29 | 34.5-36.5 |
| S | 36-38 | 29-31 | 36.5-38.5 |
| M | 38-40 | 31-33 | 38.5-40.5 |
| L | 40-42 | 33-36 | 40.5-43.5 |
| XL | 42-45 | 36-40 | 43.5-47.5 |
| XXL | 45-48 | 40-44 | 47.5-51.5 |